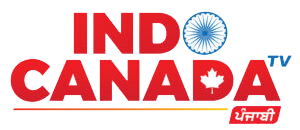 LEADING NEWS CHANNEL FOR INDIANS IN CANADA
Indo Canada TV is NRI Canadian's publicly owned news and information service.
We are rooted in every region of both the country and report on India and Canada and the world to provide a Indo Canadian perspective on news and current affairs. Our mission is to inform, to reveal, to contribute to the understanding of issues of public interest and to encourage citizens to participate in our free and democratic society. We have journalists stationed in over 40 cities across India & Canada.
Our Social Media Platforms